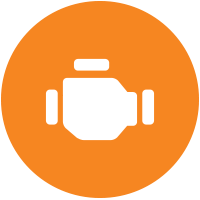 Supported Presto Server OS Platforms
PC: Win 8 +, Win Server 2003 - 2016
Mac: OS X 10.10 +
Presto Server Hardware Requirements
64-bit, quad-core, 8 GB RAM
Supported Client App Operating Systems
iOS: 9 +, OS X 10.11 +, Android 5.0 +, ChromeOS 45 +, Windows 10
Supported Browsers
Latest version of Chrome, Safari, Firefox, Edge
Virtual Queue Print Drivers
Windows Server 2008 - 2016, Windows 7 - 10, Mac OS X 10.11 +

Native Print Workflows
Easily print from a computer or mobile device. Presto supports a Just Select Print printing workflow.
Centralized Pull Printing
Deploy Presto components on your network as needed and use the Magic Queue as your centralized pull printing solution. Print to Magic Queue from any supported platform and release from your mobile device or Presto Station. Unlike other solutions, the Magic Queue does not require a virtual queue per server.
Presto Station
Upcycle existing tablets or choose from a wide selection of off-the-shelf stands and tablets at Amazon to instantly turn any printer into a secure release station. Set up takes as little as 30 seconds.
Multi-Function Stations
Presto Station is multi-functional. Users sign-in with directory credentials or a PIN code to view, manage, and print. Users can also authenticate with their mobile device at the print station by scanning a QR code. After authentication, Presto transforms their mobile device into a personal release station.
Active Document Management
Preview, upload, manage, and delete documents all from Presto Document Center. Presto's Document Center automatically removes unprinted documents after 24 hours in the queue, keeping content current and saving otherwise wasted paper.
Browser Upload / Guest Printing
To upload PDFs for printing, give guests access to the network and then scan a QR code or enter a URL.  No client side configuration is required. Supported file upload includes PDF, PNG, JPG, and GIF.
Print Security
Keep your print workflows secure with industry standard encryption and secure print release. All network communication uses industry-standard, TLS 1.2 encryption. Critical for government, medical, enterprise, and education industries.
Easy Set Up and Updates
Spend more time printing and less time managing. Presto Station set up is completed in just a few steps. Unlike embedded firmware, Presto Station is a mobile app, so updates are quick and easy.
Authentication
Say goodbye to antiquated card readers. Proprietary technology helps users to easily authenticate with their mobile device via QR code, directory credentials, or PIN code. When using the 802.1x directory service plugin (some assembly required), users are able to automatically authenticate to Presto via the wireless network.
Geolocation
Geolocate printers with Presto, helping users to find physical printer locations.
Flexible Deployment
Presto has many deployment options to fit your infrastructure needs. Deploy Presto by installing a Presto component on each wireless subnet where you will discover services. Connect components to Presto via direct IP address. Leverage our pioneering uDNS implementation to create a scalable and performant in-network infrastructure for advertising services to users.
Active Directory Management
Integrate Presto out of the box with Active Directory for user authentication and print management.
Pricing
Presto is priced based on the number of Presto users. Presto Station technology is included in the software at no additional charge. Compare our straightforward pricing model to embedded firmware and RFID alternatives typically priced on a per printer basis.