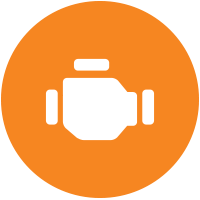 Supported Presto Server OS Platforms
PC: Windows 7, 8, 10, Server 2008 R2, Server 2012 R2, Server 2016
Mac: OS X 10.11+
Presto Server CPU Requirements
64-bit, quad-core
Presto Server RAM Requirements
8G (up to 30 printers or 250 users
16G (31-150 printers or 251-5000 users)
32G (>150 printers or >5000 users)
Supported Client App Operating Systems
iOS: Native - iOS 8+, with App - 9+
MacOS X 10.9+, Android 6.0+, ChromeOS 45+
Supported Browsers
Latest version of Chrome, Safari, Firefox, Edge

Mobile Administration
The Presto Mobile optimized UI that puts your entire printing infrastructure in the palm of your hand. Whether you are on your phone or tablet or are behind dual monitors, visibility into your print infrastructure is at your fingertips.
Printer State Detection
Ink/toner levels, online/offline, out of paper and more is detected for most newer printers delivering real-time information to Administrators.
Secure Release
Any printer on your network can quickly be turned into a secure release station. Easy to set-up and manage, intuitive to use.
Configurable Alerts
Have printer state and other notifications delivered to one or more email addresses and/or Slack channels.
Rules Engine
Rules deliver Administrators a powerful toolkit to control and deliver the right printers to the right users based on fully customizable sets of criteria. This logic scales to the largest environments.
Active Directory Integration
Presto integrates out of the box with existing Active Directory and requires no additional configuration. Integrate with other directories and services via plugins.
Security
All network traffic in Presto is encrypted with industry-standard, TLS 1.2 encryption.
SSO-Friendly
Presto works with most SSO implementations providing frictionless authentication into the Presto ecosystem.
Native Printing Workflows
Easily print from a computer or mobile device using familiar, native workflows.
Geolocation
Geolocate printers with Presto, helping users identify printers in proximity to their location.
Guest Printing
Network guests can easily print pdfs via URL with no client-side configuration required.
Device Agnostic
Change is a constant with technology. Our approach is to deliver device-agnostic solutions, giving you the greatest flexibility as you make infrastructure decisions for today and tomorrow.
Flexible Licensing
Have 10,000 people in your organization but only need to support 1,000 users with Presto? No problem. Purchase the license that is right for you.
Support
Collobos provides support to all customers with a paid license. All licenses include Presto 2 upgrades during the paid license term.